Gems PS11 Series Low Pressure Switch
切换至 中文版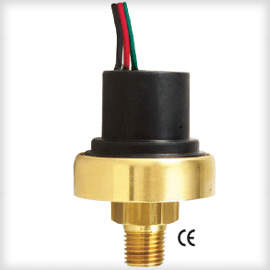 Product Type:
Brand and Serie:
Gems Sensors (捷迈) PS11 Series
Product Features:
0.75 to 15 psi (.051 to 1 bar) 
Adjustable or Factory Setpoint
1,000,000 Cycle Life Typical
Formerly PDPA/PDPF
Product Selection:
For low pressure applications, the longevity of our Gems PS11 series pressure switch is hard to beat. A life expectancy of 1 million cycles means long-term reliability. Their snap-action microswitch resets automatically and meets or exceeds industry standards. Brass housing offers chemical resistance at an affordable price.
*CE approval - EN61010:2001 standard
Gems General Pressure Switches
For more information and details about Gems PS11 Pressure Switches's information, please [Contact us].
Click to GEMS[捷迈]PS11系列压力开关中文版 (Gems PS11 Pressure Switches)