Gems PS62 Series OEM Pressure Switch
切换至 中文版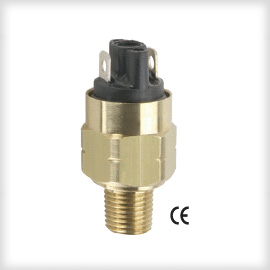 Product Type:
Brand and Serie:
Gems Sensors (捷迈) PS62 Series
Product Features:
15 to 600 psi (1 to 41 bar)
Adjustable or Factory Setpoint
Minimal Set Point Change at Low Temperature Extremes
Product Selection:
These compact pressure switches are designed for medium pressure OEM applications. They offer all the performance of our proven PS61 model with the low temperature capability of Kapton®.
*CE approval - EN61010:2001 standard
Back to General Pressure Switches
For more information and details about Gems PS62 Pressure Switches's information, please [Contact us].
Click to GEMS[捷迈]PS62系列压力开关中文版 (Gems PS62 Pressure Switches)