Gems RFS Type Electronic Flow Sensor
切换至 中文版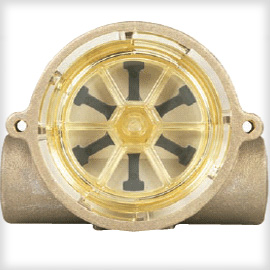 Product Type:
Brand and Serie:
Gems Sensors (捷迈) RFS Series
Product Features:
Combines Visual Confirmation of Flow with Dynamic, Electronic Switch Operation 
Easy, Adjustable Switch Point Calibration: a Local LED Signals When Setpoint is Reached
Product Selection:
Gems Sensors RotorFlow® Switches build an extra level of reliability and protection into your equipment. By principle of operation, the rotor cannot be deceived into indicating a positive flow situation when no flow actually exists. Once set to a desired actuation point, RotorFlow® will switch to a "no-flow" condition should the rotor stop for any reason.
Applications:
Semiconductor Processing Equipment
Lasers
Medical Equipment
X-Ray and Other High Power Tubes
Robotic Welding Equipment
For more information and details about Gems RFS Flow Sensors's information, please [Contact us].
Click to GEMS[捷迈] RFS型电子流量传感器/流量开关中文版 (Gems RFS Flow Sensors)